---
Jewish Kids Club!
Register now! Join the many Hewlett kids already enjoying an amazing program. 
Thanks to the devoted and loving teachers for an AMAZING PROGRAM! We hope you enjoy the surprise packages at your door!  
​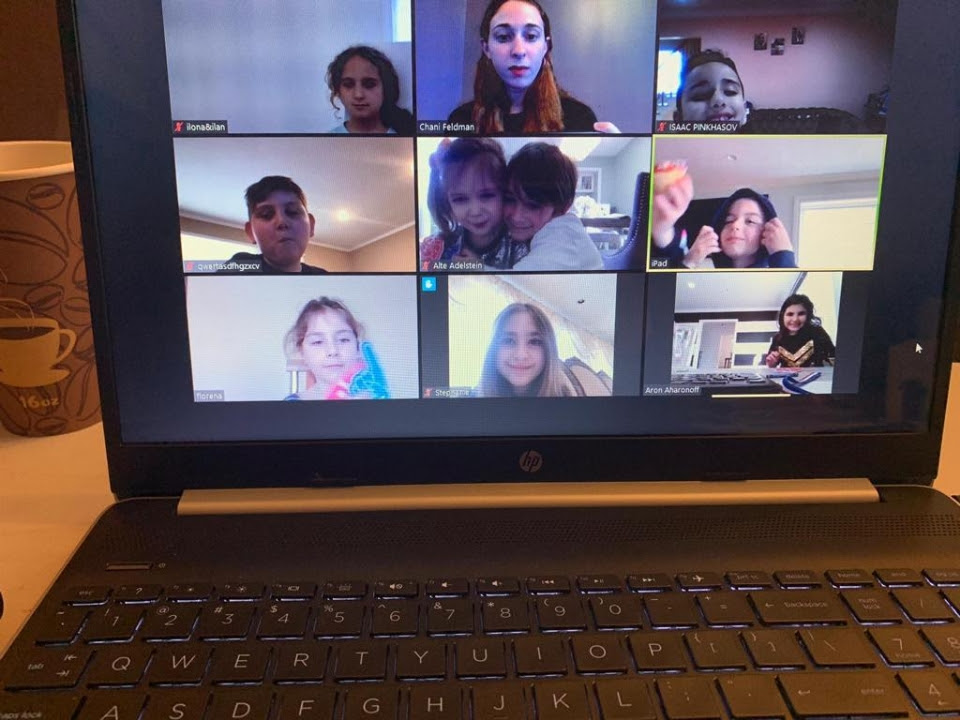 Open to all Jewish Kids in Hewlett. (even if they participate in other after school/hebrew school programs.)  
Tuesday 4:00-5:30pm Pre-k - 5th grade. Wednesday 4:30-6:00pm - 6th-7th grade 
We are now offering it now FREE of charge due the challenging time, but registration is required.
---
LIVE!
Pre-Shabbat party
Shabbos songs, stories & activities!
Thursday 6pm 
ALL Kids ages 2- 10
---
 Live! Jewish Bedtime stories with Rivkie!


​
Wednesday 7:15pm- 7:45pm
---
Women Torah and Tea  
---
Pre Shabbat Inspiration
With Rabbi Tenenboim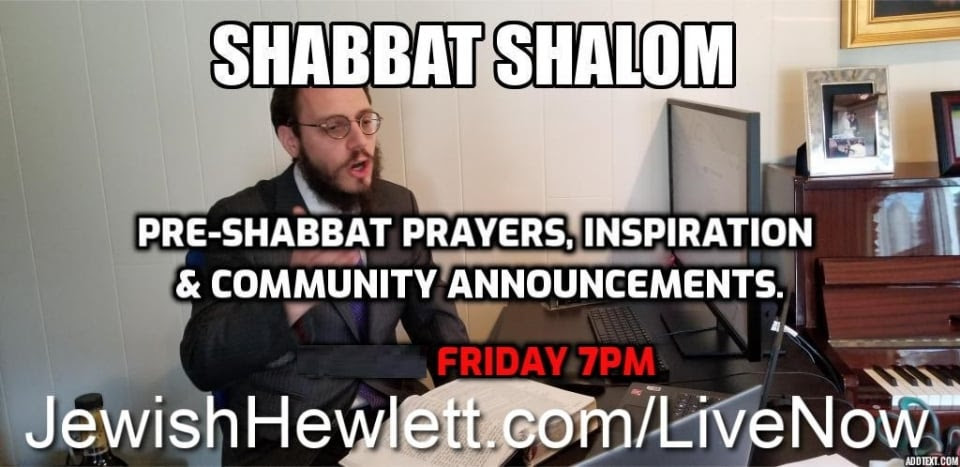 ​
 Friday 7pm    
---
  Services times
Join us for virtual LIVE online prayer service!
Every weekday morning at 8:20 - 9 am (join even for a moment) 
Sunday 12 noon Tefillin Club
Every weekday evening 9- 9:30pm Torah and a  short service 
On Zoom
---
~Make sure your Mezuzahs are kosher. Call us to help you out.
~Make sure your children have a letter in a "Sefer Torah," Torah Scroll, if they don't already. JewishHewlett.com/KidsTorah 
One is being written now for the health of the world in this current situation. Click here to sign up. 
~Light Shabbat candles
~Put on tefillin  
---