Today is the 15th of the Jewish month Av. The most mysterious day of the Jewish calendar.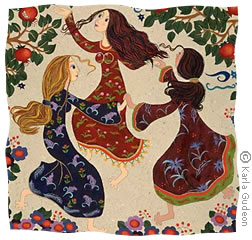 The Talmud considers the 15th of Av as the greatest holiday of the year with Yom Kippur (!) a close second!
 
Why?
 
Come visit one of our exciting  weekly classes and discover what really happened on this special day and what is the special connection to Yom Kippur!
 
Tomorrow Tuesday August 15  9pm - For men
 
Wednesday August 16 - 7 30 pm - For women
 
While mentioning Yom Kippur - Chabad of Hewlett will hold  the most inspiring and meaningful High Holiday services in the area! for more details and for registration please click here.
More about 15th of Av on our website.
Chabad of Hewlett - 1606 Hewlett Ave. Hewlett NY 11557 516-295-3413 WWW.JewishHewlett.com - A division of Chabad of the five towns.